Affordable Macro Photography Equipment
There are plenty of amazing photographic and video techniques to delve into one you get acclimated with your cameras base functions. Such as:
Black & White, HDR ( High Dynamic Range), Tilt Shift, Time Lapse, Slow Motion, Macro, Astrophotography and more.
With each one having a vast new set of skills and accessories required to perfect it, it's easy to spend a fair amount of cash before reaching some level of success. Today I want to talk about an affordable highly effective method to get you introduced to Macro Photography and Videography. Using the equipment you already have in your camera bag, you too can make amazing macro photography and video for under five dollars. First take a look at the type of results you will achieve in the video below I've made for Coin Enthusiasts, as well as Macro Photographers. Watch in HD.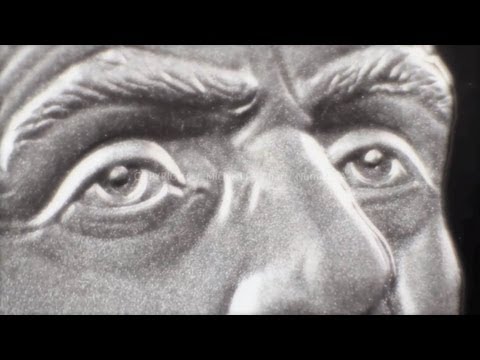 What Do I Need?
      Okay now to the good stuff. Before you invest in a Canon EF 100mm f/2.8L Macro Lens for nearly
$1,000.00
, try out what's called a "
Reverse Ring

".
It is a small ring that enables a solid connection bewteen the
front
of your lens, with the front of your camera, essentially flipping your lens around 180 degrees. See below.
      This will work with any lens you have, just make sure to get a reverse ring with a diameter equal to that of your lens. This lens has a diameter of
67mm
so I purchased a
67mm Reverse Ring
. Unlike most any other case, a zoom lens works best with this. Different combinations of the zoom and focus will give you macro capability anywhere from about
16 inches up to 1 1/2 inches
.
How Does it Work?
      Why this works (in short) is that the optics of every lens is designed to reflect and align all the rays of light inside the barrel of the lens to the cameras sensor, which is almost always
less than two inches from the rear of the lens
. So when you flip the lens around you reverse this effect. To arrange all the rays of light to line up and form a focused image, you must view an object at 
macro distances
rather than feet or yards away.
      Be careful! Shooting with your lens flipped will cause the lenses delicate
Lens Contacts
to be exposed.
Where Do I Buy One!?
You can get these on eBay all day long for around $5. Search "Reverse Ring Macro" or just click.
Now go find some bugs! Good Luck!
Newest product to Hi-Res Photo Gallery: Canon EOS 5D MkII
Newest product added to Hi-Res Photo Gallery: Canon BG-E7 Battery Grip